Erica Life-Coach & Hypnotherapist
I hear with my ears and listen with my heart.
Coaching sessions can be provided worldwide online in English and Dutch or face-to-face.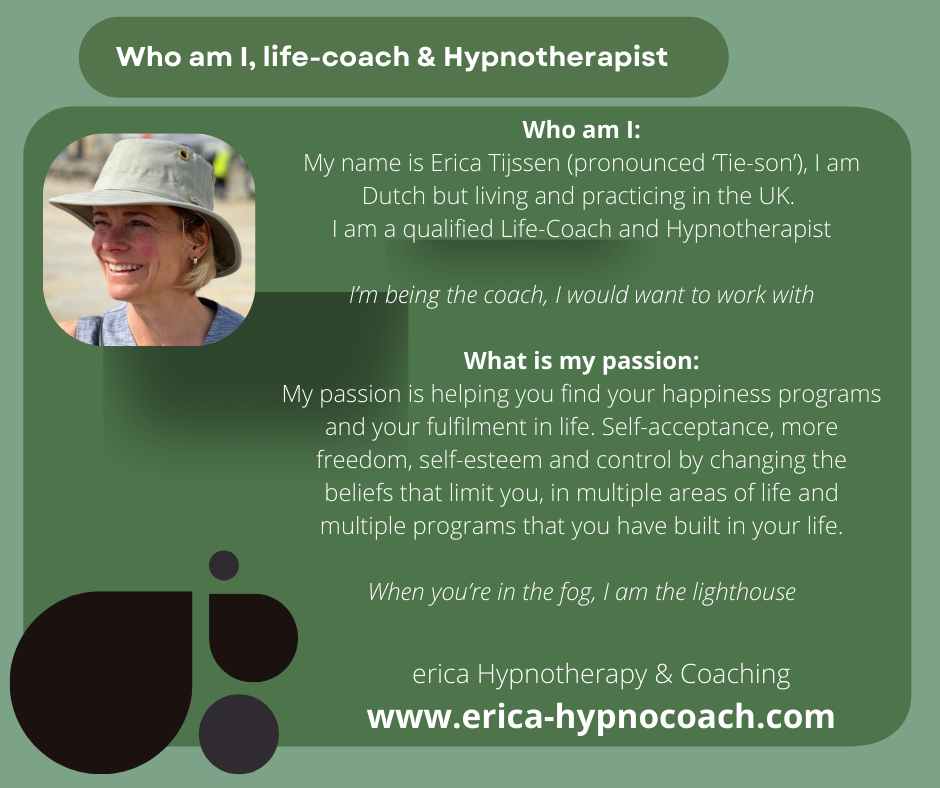 As a hypnotherapist and life-coach, I will focus on your mental wellbeing and state of mind by tuning into your thought-patterns and how they influence your behavioural and coping strategies. I take a holistic approach with my clients, the body and mind are inextricably connected and need to be in balance with one another. This balance is of paramount importance to help create a feeling of relaxation, so we can focus on your mental and spiritual wellbeing.
The treatments I provide are often a combination of the various therapies I practice in. This way, we can tailor your session with a combination of these methods in a way that suits your particular needs and will benefit you most. Our collaboration is teamwork.
If you are unsure which method would suit you best, you can contact me for further advice.
I can help you with the following matters: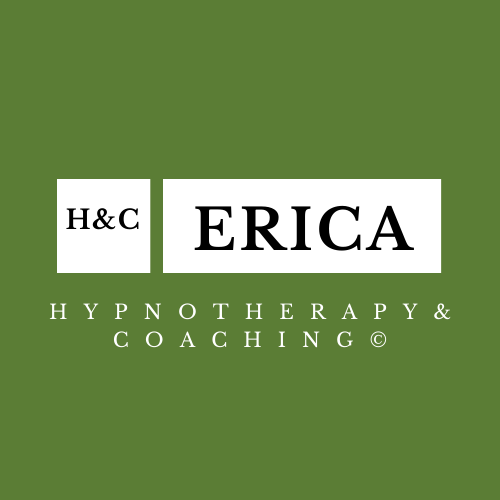 Better life balance.
Peace of mind.
Better control of your emotions.
Improved self-confidence.
Techniques to better manage grief, pain and discomfort.
Traumatic experiences.
Fears and phobias.
Converting negative beliefs into positive beliefs
Addictions such as eating disorders, smoking, nail-biting, etc.
Learning to communicate and collaborate more effectively.
Perfectionism, fear of failure, concentration problems, exam stress, bereavement, sleeping problems, etc.
Developing better relationships
Solving mental obstacles
Build on the strengths you already possess
managing negative past experiences.
Improving your outlook.
Learn to present yourself better.
Experience more energy to do the things you want to do.
Experiencing inner peace.
What's in it for you:
Break with old limiting patterns
Shed your negative beliefs about yourself
Letting go of emotions and feelings that are holding you back from living your life to the fullest
Gain insight into your thought patterns and survival strategies that may no longer work for you.
You can reduce chronic pain levels
Have a life with, Self-acceptance, rest and balance
Settle with grieve or loss
Find your inner child again
Have more enjoyment and joy in life
Letting go of the importance of what others think of you
Learning how to stand in your own strength
Be happier with yourself and therefore with your environment
Say goodbye to restrictive and unhealthy habits or anxieties and phobias
Break with returning addiction patterns
Get in control of your anger
Change your body image and be happy with yourself
Learn pain relaxation and visualization
Improve your performance at work, sports or personal interactions
Reconnect with yourself and the world around you
Reduce your stress and anxiety levels
Learn the optimal mind-set to lose or gain weight
Say goodbye to insomnia
Improve memory and concentration problems
Learn to deal with depressive feelings
And much more………..
Coaching tools and methodes
The treatments I provide are often a combination of the various therapies I practice in. This way, we can tailor your session with a combination of these methods in a way that suits your particular needs and will benefit you most. If you want to know more about a selected method, you can click on the method below. 
My current qualifications are:
2017 EFT Practitioner and Master (Emotional Freedom Technique)
2018 NLP-Practitioner (Neuro Linguistic Programming)
2018-2019 NLP Master-Practitioner Coach
2019-2020 Hypnotherapy
2020-febr. 2021 EMDR therapy, Eye Movement Desensitisation & Reprocessing
2021 CBT, Cognitive Behavioural Technique
For more information, you can look at my LinkedIn account. Click on the LinkedIn button in the right of the top of this page.
The purpose of all life is development. And every living thing has an inalienable right to develop as far as its power extends (*W. Wattles)
NLP stands for Neuro Linguistic Programming. NLP models and techniques help you to gain more insight into the ways you do things. Insight into those unconscious patterns is often enough to initiate change.
Cognitive behavioural therapy (CBT) is a form of psychological treatment that has been demonstrated to be effective for a range of problems, including depression, alcohol and drug use problems, eating disorders and other mental problems.
Eye Movement Desensitization and Reprocessing (EMDR) therapy is an extensively researched, effective psychotherapy method proven to help people recover from trauma and other distressing life experiences.
The Emotional Freedom Technique is a short and easy-to-remember method to bring positive changes in your life. It is part of Energetic Psychology and is a method to get rid of inhibitions, fears and other negative emotions.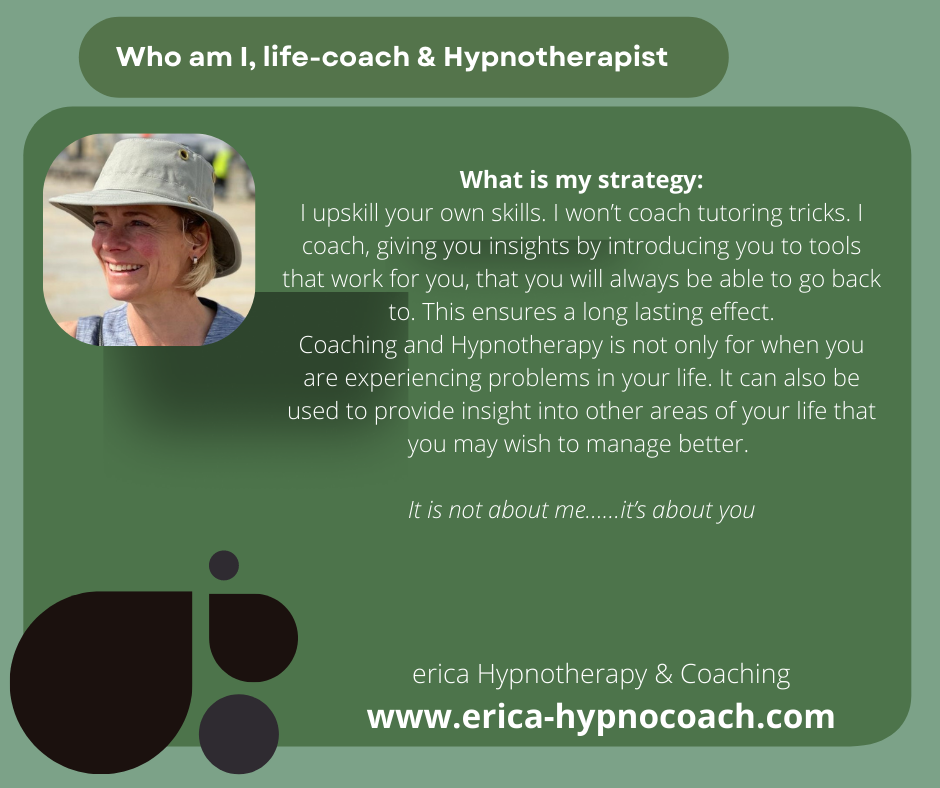 Intensive personal development program
AN EYE OPENING AND EMPOWERING PROGRAM DESIGNED FOR THOSE WHO QUEST FOR LONGLASTING REVELATIONS END EXPERIENCE AN ASTONISHING EFFECT ON THEIR DAILY LIFE
Do you regularly run into the same obstacles in your life, and do you therefore want to break with old patterns and coping strategies? Would you like to permanently solve these issues and the beliefs that are holding you back from achieving your goals?
By taking control of the past you can learn how to understand how to deal with your emotions and establish a positive relationship with your thoughts and memories.
10 sessions, divided over a 12 week period £722,50,- (=15% discount) ♦
60-90 minutes per session
Alternatively you can pay in 2 instalments
(session 1: 1st instalment £500,-
session 6: 2nd instalment £222,50
This program will be tailored individually, to meet your needs, your obstacles, your goals etc.  giving you the insight and tools, that work best for you.
For example:
Understand your "map of the world", that influences your communication-process, thinking, coping mechanisms and behaviours.
Gain insight into your thought patterns and survival strategies that may no longer work for you.
What is your true mission in life and what part play your beliefs and values in reaching that goal?
Break with old, limiting behavioural patterns and shed your negative beliefs about yourself
What are your presuppositions, that are your "rules for life"
And much more…….
All sessions can be done face-to-face in the practice in Weston Super mare, or worldwide online.
6-months Fine-Tuning subscription
Coaching & Hypnotherapy is not only for when you are experiencing problems in your life. It can also be used to provide insight into areas of your life that you may wish to manage better
Would you like to do some fine-tuning on some parts of your life, with monthly sessions, about individually chosen and tailored topics? You can do that with a 6-months subscription.
One session, each month, over 6 months GBP 475,-
Prices, terms and conditions
Treatment prices per session
Contact me for a

free enquiry

, online or by telephone.
Intake session 60-90 minutes £50,00
Session 60-90 minutes £85,00
A course of 5 sessions 5% discount on the sessions
Intensive Personal Development Plan  15% discount, £722,50
6-months fine-tuning subscription £475,-, 6-sessions
Coaching sessions can be done face-to-face or online worldwide in the languages English and Dutch.
For the prices in €, the current exchange rate will be applied.
NOTE: Online sessions must be paid via an invoice, prior to the start of the session.
Terms and conditions
Contactless payment directly after the session
Payment for online sessions must be made prior to the session, by means of an invoice.
5/10- and tuning-sessions must be paid in full after the first session of the series, to receive the discount.
5 sessions must be completed within 8 weeks
10 sessions must be completed within 12 weeks
Sessions are not transferable to other persons
Extension of the term is not possible
For any questions please email or call me
Cancellation policy
Cancellation and changes must take place at least 24 hours in advance. If cancelled within 24 hours, the full treatment costs will be charged:
The costs for cancelling or rescheduling a treatment as a result of illness or COVID-exposure within the cancellation period is always € 10. This is allowed a maximum of 2 times, with a third time the full amount for the booked treatment will be charged.
Sessions will be provided in my practice
at Hill Side, in Weston Super Mare, or online via Zoom
Treatments always by appointment