Emotional Freedom Technique (EFT)
Do you like to have control over your own emotions?
The Emotional Freedom Technique is a short and easy-to-remember method to bring positive changes in your life. It is part of Energetic Psychology and is a positive, effective and fast method to get rid of inhibitions, fears and other negative emotions. These simple techniques have a strong influence in certain areas of the brain and reduce the excessive stimulatory activity in those areas. It removes the negative charge of stressful memories.
Who will benefit from EFT?
EFT can be used for adults and children. It can also be used well, for everyday problems, like physical and emotional complaints such as fears, addictions, inhibitions and physical complaints. EFT is almost too simple. It is an elegant, dynamic, painless and effective process and the results are permanent without endless talks and treatments.
You may recognize it yourself…. A bad feeling that comes and goes without your common sense controlling it. You suddenly become nervous, scared, get palpitations, a feeling in your stomach, chest, throat or suddenly feel intense anger.
No matter how often you resolve it by responding differently, it seems stronger than any thought you have about it. It seems like you can't get a grip on it with common sense.
Fear of failure
Panic disorders
Bullying
Acute stress
Conflicts
Eating problems
Fears
Phobias
Uncertainties
Unrest in classes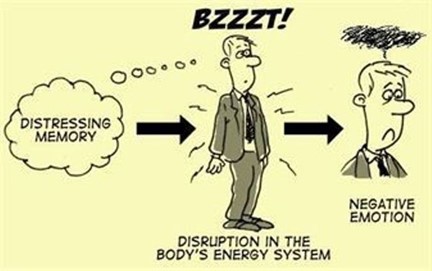 Do you or your children encounter the above obstacles?
Then I can help you learn to use the EFT self-help method under these circumstances. Children in particular respond very quickly to EFT in general with amazing, lasting results. For them, their parents and teachers, EFT is a technique that is high on my list of recommended skills.
Sessions will be provided in my practice
at Hill Side, in Weston Super Mare, or online via Zoom
Treatments always by appointment